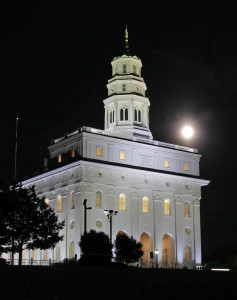 We know Alfred Cordon and family spent some time in Nauvoo. They arrived April 23, 1843 on the steamboat "Maid of Iowa". It was here Alfred, Emma and young Edwin Parker met the Prophet Joseph Smith and was able to get a little acre of land north of the temple site. Alfred built a small home on his property, but his time in Nauvoo was cut short as he was called on a mission in May of 1844.
I was able to visit Nauvoo recently and enjoyed exploring this small town and trying to imagine the Cordon family here. As we visited the different buildings that have been restored, I ran across this framed picture on the wall in the Family Living Center building.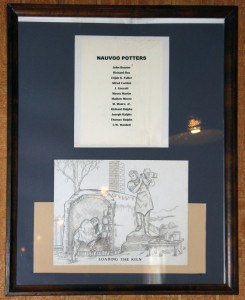 If you click on the image, you can see it is a list of the individuals who were Nauvoo Potters at the time. Alfred is 4th on the list. You can have a seat on the benches there are listen to a missionary do his best to teach you about how pottery was made and used during that time.
Overall it was a fun visit. Stay tuned and I will post a follow up to this with more details about the Cordon's home location and other details about his life there.