Welcome to AlfredCordon.org
Alfred Cordon was a early member of the Church of Jesus Christ of Latter-day Saints being baptized on June 30, 1839 in Manchester, England.
This website is dedicated to his life with the purpose of documenting his history and many accomplishments.
In June of 2013 we celebrated the 160th anniversary of Alfred Cordon dedicating the Southwest cornerstone of the Salt Lake Temple. If you would like to be informed of upcoming events please join the mailing list or join the discussion on FaceBook.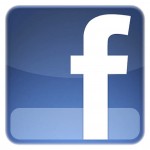 Come join and invite your families!
Below is the postcard for the June 2013 event.
-Tyler Thorsted