Welcome to AlfredCordon.org
We will be celebrating the 160th anniversary of Alfred Cordon dedicating the Southwest cornerstone of the Salt Lake Temple on June 29th, 2013 at the Church History Library in downtown Salt Lake City. We have a fun day planned, we hope you can join us. Please join the mailing list for more information. Or RSVP for the event here.
We also have setup a FaceBook Group for Alfred Cordon Descendants.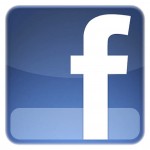 Come join and invite your families!
Download the postcard by clicking the image below.
-Tyler Thorsted